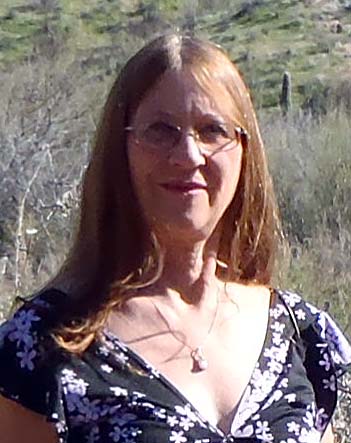 Insights from the past -- my addictive diary
Forty-five years ago there was a girl who wrote every night in her diary. Well ... almost every night. And I've been taking the time to read and type that diary into my computer.
That adolescent girl was me. And I've got to tell you, it's been addictive. When I've got some free time in the late evenings, I pull out some pages from the old diary files I've been carrying around for decades, and I go through what I wrote about my life when I was 14 and 15 years old. Then I can't stop. I have to keep reading ...
Talk about a voice from the past! Wow ... I'm starting to see myself in a new light. It's been an eye-opening experience, to say the least. All of this effort is not a waste of time, I assure you. For a long time I have considered writing an autobiography about my early life. I've already written about my later life in Throughout All Time.
Sometimes it's embarrassing. Most of the time it is fascinating. Looking back from the perspective as a 60-year-old, I want to reach out and comfort that insecure little girl who thought her world was going to end because a boy didn't ask her to the dance. I laugh at some of the things she says and I empathize when I read about her pains and challenges.
I look forward to sharing this with you in the near future. Here is a sample from the first days I wrote in my diary. The date was April 24, 1966 ... I am now into the summer of 1967 ... those were difficult years, but they were also wonderful years. I would encourage any beginning writer to keep a diary or a journal of sorts, and write in it every day ... even if you think you don't have anything worthwhile to say. You might look back fifty years later and be glad you did it.
Check out Earth Star's catalog.
Interested in ebooks? Visit my ebooks page
---
---
BE SURE TO CHECK OUT my other blog at starbeacon.blogspot.com
To place your order for Ann's autobiography, THROUGHOUT ALL TIME, click here.
E-mail Ann to leave a comment.
Ann Ulrich Miller


Create Your Badge